Otis Hooper – Qualified for Mr. Olympia, American Ninja Warrior and Iron Man Triathlete – BtG 005
Otis Hooper is an Air Force Pilot as well as IFBB Pro Body Builder, Mr. Olympia competitor, Iron Man Triathlete, American Ninja Warrior competitor, and actor.
Value of organizing your time
The power of support of a community
Shoot for the highest level you can at whatever you're doing
Focus on the most important thing right now – switch by switch or step by step
Be able to work outside of the checklist
What it's like to fly over the World Trade Center two days after Sep 11, 2001
The importance of listening
Changing on the inside helped with changing on the outside
Power of accountability to achieve greater results
Start small with one push up and one sit up
Establish a goal that is somewhat scary with an end date
Focus on your best, not the competition
Get a good mentor and trust your mentor
Be willing to take a risk and fail and learn
How to train for an Iron Man competition in only 5 months
The power of pursuing something greater than yourself
Mindset shift needed to get through tough times
Be undeniably great
Otis Hooper was sitting on the couch when he challenged his kids with eating right and getting in shape and they shot it right back at him and he knew it was time for a change. He got started on a workout plan that led to him winning every award in his first fitness competition. Before long he won enough to qualify for Mr. Olympia competition, where Arnold Schwartzenegger once competed!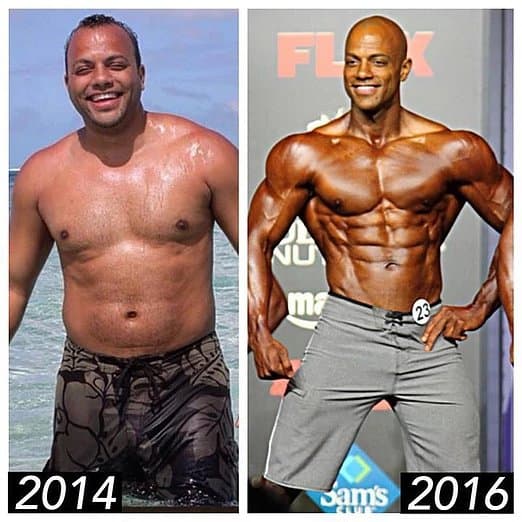 He went on from there to compete in an Iron Man Triathalon and American Ninja Warrior along with becoming a finalist in the Ultimate Men's Health Guy competition appearing on the Today Show. And now he's into acting as well.
The amazing thing is that he did all of this will progressing in a career as an Air Force pilot. So he flew planes during the day and gets his workout in where he can and doesn't hesitate to hang out and spend time with his children.
You'll learn how he had to change on the inside before his outer transformation could be complete. Then with someone to be accountable and audacious goals, he had tremendous success. Listen and enjoy.
Please subscribe to the podcast and leave me a review and rating on iTunes. It helps the rankings and helps people find the show. I read them all and look forward to hearing from you.
The following two tabs change content below.
TQ Senkungu
I'm a husband, father of 3 boys, Christian, and man who learned from my parents early on that there is so much we can do to help others. My experience from the USAF Academy, serving in the military, working in my own business, as well as corporate, has taught me a ton about leadership and developing others and Breaking the Glass is a legacy project to pull all of those experiences together and give back.
Latest posts by TQ Senkungu (see all)