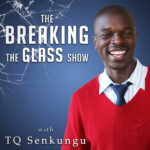 [smart_track_player url="http://traffic.libsyn.com/tothelimit/The_Breaking_the_Glass_Show_is_for_White_People_Too.mp3″ title="The Breaking the Glass Show is for White People Too" artist="TQ Senkungu" social_linkedin="true" social_email="true" ]
I did a Facebook live where I spoke for a quick minute about why I'm making this podcast for people of color. I could make a general business and success podcast about all races of people. Having graduated from the US Air Force Academy and the University of Southern California, my network is full of successful friends of various races and ethnicities.
The Achievement Gap for People of Color is Real
[spp-timestamp time="02:20″] From where I sit, it's important because the achievement gap is real. You can just google racial achievement gap or racial wealth gap to see what I mean. You can read this article to see where it shows in education. There is also this article on demographic trends in economic well being.
The gaps exist for so many reasons and there is no shortage of historical, systemic and cultural reasons that cause these factors to persist. While I care deeply about those issues and study them to see what I can add to help overcome them directly, I am looking to make a difference starting with this show from another angle.
We Can Fix Many Issues Within Communities of Color
Philosophically, I have a thesis that I've been honing over years. Much work to overcome these disparities can be done from within the minority community. And the four pillars for the framework I have for this thesis goes like this.
Teach yourself or learn how to achieve success as you've defined it.
Teach someone else how to do the same.
Publicize the success stories.
Ignore the haters.
People of color benefit from seeing other people of color achieve success in the domains that we are not seen in widely. That's about point 3, publicizing the success stories. And by interviewing successful people, I get to show them learning what was necessary to get there. When other people of color listen, it teaches a new group of people (#2).
These examples must look like them because it makes success seem more attainable. I recently listened to an episode of a podcast called The Secret to Victory that featured JJ Watt. He mentioned that the genesis of his planning his path to the NFL was the example of another NFL veteran who's the only other person to go pro from his small Wisconsin hometown.
[thrive_leads id='100′]
We Are Inspired by People Who Look Like Us
The universal truth is that people need a human empathetic connection to another human. And when we can relate as a result of common experience, the power to pass on a lesson is magnified. This show will help release that power.
It's why you'll see Black people who never followed football rooting for Doug Williams to win the Super Bowl as the first Black quarterback or why so many felt that Gabby Douglas was a daughter or sister or friend and rooted for her to win the Olympic All Around Gold Medal. It's also why many Latinos will root for Canelo in his boxing match vs GGG.
So What Does This Have to Do With White People Listening?
Here's what I believe. Through open, honest conversation where all sides are willing to learn and understand each other, we can cross the divides that exist. And from a professional standpoint, when there is understanding about the real challenges people of color face, we can start to take steps to fix it where both sides win.
I want to give you a peek into conversations we have in our homes and personal circles in these communities of color so you can begin to understand some of the challenges we face. And I know there are many white people who want to make a real difference with regard to these issues of disparity between races.
I also watch Fox News regularly and listen to or read many conservative commentators and while they often mean well, they just don't get it. They don't understand the stuff that is happening in communities of color that they're commenting on. I see the same thing on some of my friend's social media posts. There's a lack of understanding, but I'm going to give all the benefit of the doubt that they do want to learn.
This show is an avenue into that discussion and understanding.
Listening Builds Understanding and Connection
Good schools in communities of color mean better educated young people who can work to contribute to change in their environment. Things are different in Watts and Compton than they are in West L.A. or Santa Monica. They're different in South Oak Cliff than they are in Allen, TX. And those differences have wide reaching impact for educational, economic, health and all sorts of categorical outcomes.
I want to bring you into that discussion we're having so you can understand the hurdles we face. My hope and belief is that you'll see what things people have overcome. Then instead of saying, "See, that guy did it, so can all other minorities," you'll see all of the help that person had and needed along the way and see how you can be a help as well.
You'll see how some comments and behavioral norms that you think are funny, can create an environment antagonistic to the success of people of color. You'll see how your mentorship can vault the success of a person of color in your organization to the benefit of that individual and the benefit of the company overall.
I also invite your comments and questions as raw or bare as they may come. Put them in public so all can benefit, or contact me privately. My goal is to primarily help people of color achieve the success they dream of. With the growing division in our country and to a degree in the world, I hope together we can also come against this division and find ways we can work together to the benefit of us all.
What About a Show Focused on Whites
This is the part where some ask if I'd be mad if there was a podcast dedicated to white people. Would I think it was racist? My first answer is, have you looked in the top business podcasts on iTunes?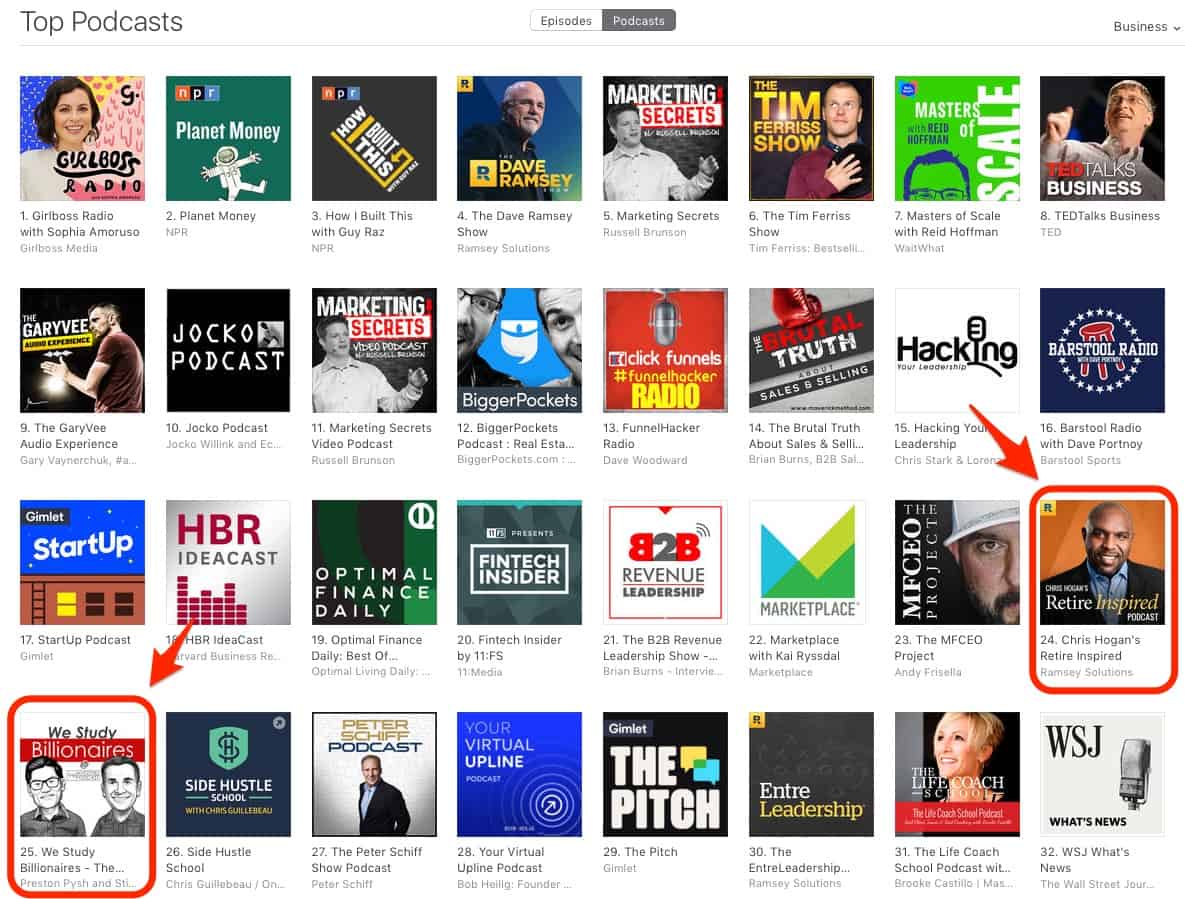 No need to waste time making a new one. If you want to see podcasts of white people succeeding or hear their interviews, you have tons of options in the category I plan on playing in. I listen to several and they're pretty good. At the same time, there are only a couple of people of color that I can see.
If you still feel the need to make one, I say go ahead, but if your point is that we don't need something aimed specifically at people of color, I'd say you're just denying human nature. Secondly, just go with me for a bit. Having people of color as examples is meaningful. Show this article to 10 friends of yours who are not white and ask them to help walk you through the importance.
Join Us in Conversation
I look forward to the conversation and learning from each other. Please, my white friends, join us for the ride. While this show isn't aimed at you, you're welcome to become a part of this community.
The following two tabs change content below.
TQ Senkungu
I'm a husband, father of 3 boys, Christian, and man who learned from my parents early on that there is so much we can do to help others. My experience from the USAF Academy, serving in the military, working in my own business, as well as corporate, has taught me a ton about leadership and developing others and Breaking the Glass is a legacy project to pull all of those experiences together and give back.
Latest posts by TQ Senkungu (see all)